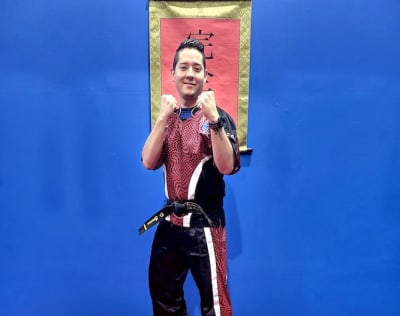 Mr. Dani
Daniel Correa knew from a young age that he wanted to help people become the best versions of themselves. But his world changed forever when he started his martial arts training. Daniel loved the strong discipline of martial arts and became very dedicated to this exciting, new world of optimal fitness and hands on self-defense. he knew this was how he wanted to help people achieve their goals, too.
From a young age he knew martial arts was his calling. He immersed himself in training in Boxing, Muay thai and started competing in martial arts as a novice.
Mr. Dani achieved numerous first place awards in tournaments and competitions before he had even graduated college back in Peru. Today, a mixed martial art 1st Degree Black Belt.